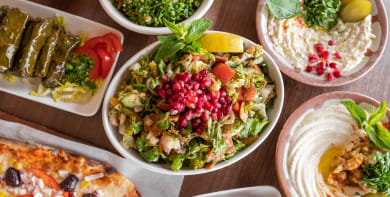 Reviews
Tawfiq
"Nicest wrap and with friendly delivery Man"
09/01/2021
claudia
"The food is absolutely brilliant, simply love ut"
05/01/2021
Brenda
"Absolutely the best food we had in a very long time in Ireland. It was absolutely perfect and hot and just perfect ! I cannot wait to order again ! Thank you so much . you guys are great"
31/12/2020
dgmedvedev
"Great shawarma."
27/12/2020
Menu
Contact Us
Find Us
Ballymoss Road, Dublin 18, SANDYFORD
Opening Hours
Please note, delivery times may vary.
We deliver to
Ballinteer, Ballinteerbroadford, Ballinteerludford, Ballinteermarley, Ballinteermeadowbroads, Ballinteermeadowmount, Ballinteerwoodpark, Ballybrack, Ballybrack (Dublin), Belfield, Blackrock, Blackrockbooterstown, Blackrockcarysfort, Blackrockcentral, Blackrockglenomena, Blackrockmonkstown, Blackrocknewpark, Blackrockseapoint, Blackrockstradbrook, Blackrocktemplehill, Blackrockwilliamstown, Booterstown, Brennanstown Road, Cabinteely, Cabinteelygranitefield, Cabinteelykilbogget, Cabinteelyloughlinstown, Cabinteelypottery, Carrickmines, Cherrywood, Churchtown, Churchtowncastle, Churchtownnutgrove, Churchtownorwell, Churchtownwoodlawn, Clonskeagh, Clonskeaghbelfield, Clonskeaghfarranboley, Clonskeaghmilltown, Clonskeaghroebuck, Clonskeaghwindy Arbour, Cornelscourt, Dalkeyavondale, Deansgrange, Dun Laoghaire, Dun Laoghaire Sallynoggin, Dun Laoghaireeast Central, Dun Laoghaireglasthule, Dun Laoghaireglenageary, Dun Laoghairemonkstown Farm, Dun Laoghairemount Town, Dun Laoghairesalthill, Dun Laoghairewest Central, Dundrum, Dundrumbalally, Dundrumkilmacud, Dundrumsandyford, Dundrumsweetmount, Dundrumtaney, Foxrock, Foxrockbeechpark, Foxrockcarrickmines, Foxrockdeansgrange, Foxrocktorquay, Galloping Green, Glasthule, Glencullen, Goatstown, Johnstown (Dublin), Kill Of The Grange, Killiney, Kilmacud, Kilternan, Leopardstown, Loughlinstown, Milltown (Dublin), Monkstown, Mount Merrion, Nutgrove, Rathmichael, Roseville, Sallynoggin, Sandyford, Shankill, Shankillrathmichael, Stepaside, Stillorgan, Stillorgandeerpark, Stillorgankilmacud, Stillorganleopardstown, Stillorganmerville, Stillorganmount Merrion, Stillorganpriory, Tibradden, Ticknock, Windy Arbour